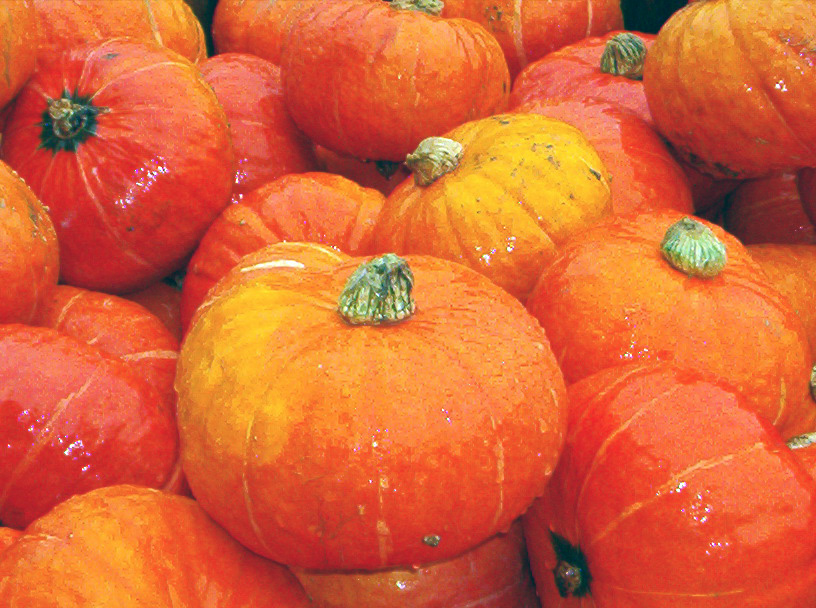 Tue 30 Aug 2016
How to make a pumpkin vase
When making your own autumn flower arrangement, one of the best vases are those made from pumpkins. Pumpkins suit the season because they are favoured around this time of year and because of their colour. Pumpkin orange is the precise colour that will make any autumn bouquet stand out without a doubt. The best part of all Is that pumpkin vases are really easy to make yourself.
The first thing you must do is slice the top of the pumpkin off. Remove the top so that you can access the centre. Use a spoon to scoop out the seeds and set them aside. Continue to hollow out the pumpkin using a spoon or a knife if need be. Leave enough pumpkin skin to ensure that the walls of your pumpkin vase are strong and will not fall in or break.
You might notice that pumpkin juice starts to flow as you clean your pumpkin out. Use some paper towels to absorb the excess pumpkin juice. You can use the pumpkin that you've scooped out to make delicious pumpkin treats like a pie. If you like, you can roast the seeds too.
Once your pumpkin is ready, it's time to place a container inside. You can use plastic or glass as long as the container does not leak. If need be, you can slice pieces of the pumpkin seed from the top that you cut off and use these pieces to fill gaps. This will help you secure your container in place so that it does not move around or tip over.
You can choose between using floral foam, a floral frog, or simply arrange your flowers loosely in the container. Make sure that you add water and flower food to the container before you start arranging your flowers. You will need to trim each stem so that it fits perfectly in the vase and at just the right angle. Use the flowers and foliage to hide the hole that you have cut into the pumpkin. It should appear as though the bouquet is sprouting from the pumpkin itself. Display in your living room, kitchen, or anywhere you like. Feel free to place candles in tall glass vases beside this bouquet to make sure that it looks lovely even at night. If you are concerned about a fire risk, you could hide some LED lights in between or around the bouquet instead.