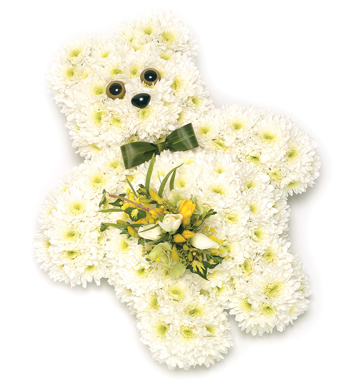 Tue 01 May 2012
Funeral and Sympathy Flowers Guide
Many people find themselves in the unfortunate circumstance where they have to send sympathy or funeral flowers and choosing flowers for this occasion can sometimes seem rather daunting, as people often worry about inadvertently causing offence. This guide is here to help answer any questions you may have regarding funeral flowers and ensure you feel happy that the bouquet you choose is the right choice for the occasion.
Flowers have for a long time been a part humanities way of expressing emotions, whether it be as a congratulatory gift, a romantic gesture or even a way to express your grief at the loss of a loved one. Flowers have been found in the oldest known human graves so the idea of giving flowers to a loved one who has passed on is nothing new at all. Because  flowers express both the message of sympathy for a loss but also hope and the afterlife, it can sometimes be difficult to decide upon the best style of the arrangement. Many people fret over whether a funeral bouquet should be subdued and quiet or colourful and emotive, but our team of florists at Prestige Flowers believe that both are equally acceptable.
Our florists have designed a large range of funeral flowers that include funeral posies, funeral baskets, funeral wreaths, funeral hearts and even personalised tributes. Here I will explain a little about the different arrangements and why we believe they are all superb in their own way.
 A stunning white Chrysanthemum based posy with foliage edge decorated with a spray of pink & white flowers, including Roses with complimentary foliage.
Funeral Posies such as the one above that contain a stunning selection of flowers that are delicately fashioned into a very beautiful and visually stunning floral arrangement. The pastel colours highlighted with a small amount of brighter flowers make for a well balanced flowers arrangement that is very fitting for the occasion. We believe that finding the right balance of being colourful without being too vibrant so remain conservative without being too subdued.
Funeral baskets come in a versatile variety of traditional and more modern designs. Funeral baskets can be sent directly to a funeral or sent as a tribute gift to a bereaved family. Basket arrangements are also often seen as a suitable tribute to be sent to a cremation. The above basket is one of our more popular baskets with its mix of pastel shades and its traditional country feel, however we do offer some more vibrant colour schemes as well.
Funeral wreaths are the most traditional floral arrangements seen at funeral services. Both traditional and more contemporary funeral wreaths have a naturally calming effect on those that view them, which is essential during the time of grieving. The most classically-shaped funeral wreaths are circular but they are also found in other shapes such as our heart wreaths and even personalised funeral wreaths such as those that spell the departed ones name. Our funeral wreaths have a certain elegance to them that acts as a perfect tribute to your loved ones life.
Sending a floral funeral heart tribute to a a loved ones funeral makes a deeply personal statement and is expressive of the love and compassion felt by immediate family or the close to the deceased. Our beautiful range of heart designs come in a tasteful variety of shapes, colours and sizes. Funeral hearts are fast becoming the popular choice for many of our customers who want a more personal and expressive funeral wreath and we are proud of our florists  hard work which has produced an excellent range of funeral hearts that cannot beaten for beauty and taste.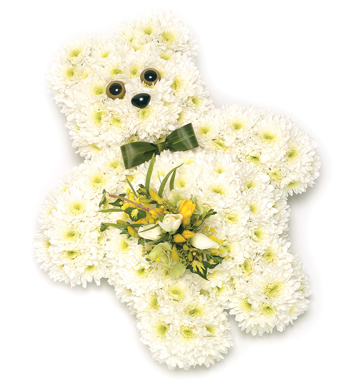 Our florists are more than happy to create personalised floral tributes that reflect the career, personality, hobby or nationality of your loved one. The design shown here are examples and more can be found on our floral tributes page. We are always more than pleased to discuss your particular requirements and strive to create you a floral tribute that really reflects your loved ones life.