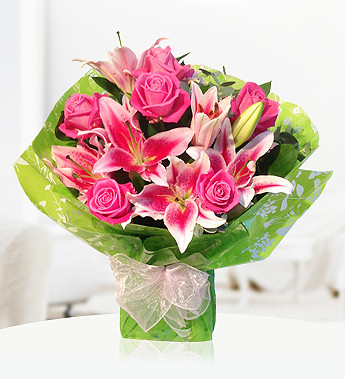 Sat 29 Oct 2016
When you need same day flowers
Flowers are the number one gift for a number of occasions. From birthdays to congratulations, there's no occasion that does not call for a fresh bouquet. Most of these occasions, like birthdays and anniversaries, are expected and it's easy to plan ahead. There are, of course, many occasions that can catch anyone by surprise. Here are some occasions that make same day flowers the best solution!
New baby
Some babies can't wait to make their appearance while others prefer to make the most of their warm, snug environment. This kind of unpredictability means that you need a florist that can offer same day flower delivery. As soon as the new arrival decides to make his or her debut, you can place your flower order and have the flowers sent directly to the recipient to make sure that they arrive promptly.
Sympathy flowers
Like birth, death also comes unexpectedly and fresh flowers are the most appropriate way of expressing your condolences. When you send sympathy flowers, it's usually best to opt for florist flower delivery so that you avoid making anyone feel uncomfortable. During times of grief, families usually like to spend some time alone and there's the added responsibility of planning the funeral. As soon as you receive the sad news, place your same day flower order to let them know you are thinking of them. Don't forget to include your name and a meaningful message.
Say sorry
We all make mistakes from time to time and, sometimes, these mistakes are a bit more serious than simply forgetting to pick up some milk on the way home from work. A speedy apology is the way to go if you want to make sure that your message is taken seriously. The longer you wait to say sorry, the greater the damage could become. If you know that you have hurt or wronged somebody, send flowers the same day to ensure a meaningful apology.
Congratulations
Good news can come really fast and sometimes unexpectedly. When a loved one announces a job promotion, that they are expecting a baby, or any other happy news, it's only natural to want to celebrate at once! Send flowers and, while you're at it, ask your florist to include a bottle of bubbly too!
Same day flowers are also great for when you forget a special event like a birthday or when you suddenly decide that somebody needs a bit of cheering up. There are so many ways in which an almost instant delivery will come in handy. The next time you need a gift in a hurry, call your florist!