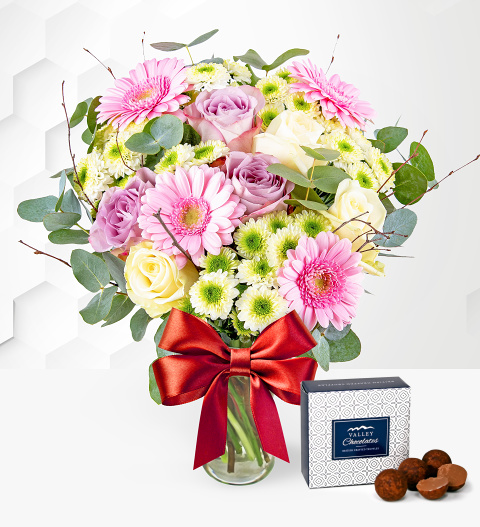 Sat 26 Dec 2020
January birthday flowers for your loved one
If your partner, parent, friend or another loved one is celebrating their birthday in January, it's always an occasion that should be celebrated. Not only do you want to let them know that you care, but you also want to make sure that they know you have not neglected them since the holidays have only just gone by. Many people do not have much of a budget to work with during this month but a bouquet of January birthday flowers will certainly not break the bank.
The birthflower for January
Every month is associated with a particular flower. Carnations are considered to be the best January birthday flowers and they are available in a wide variety of colours. Snowdrops are also associated with this month. However, it's far more likely that you will find a carnation bouquet than one that includes snowdrops.
Colours
When choosing the colour for January birthday flowers, it will largely depend on the relationship that you have with the recipient. For instance, you can certainly send red carnations to your spouse for their birthday. However, it will not be quite as appropriate for mum since red is the colour for romance and passion. Instead, pink, white or peach-coloured carnations would be far more suitable. If in doubt, remember that a mixed bouquet will always prove appropriate and you don't need to worry about sending the wrong message.
Pairings or solo
Another important decision to make is whether you want to stick to carnations or add another type of bloom to the bouquet. While they look fabulous all on their own, you might like the subtle touch of baby's breath. You could even pair them with roses, lilies or a combination of the two. Just make sure that the carnations get all the attention!
Finally, don't forget to pair your January birthday flowers with something extra such as luxury chocolates, a birthday balloon or a bottle of bubbly to help make their day even more special. Your florist will include a card in which you can include a sincere and personal birthday message.