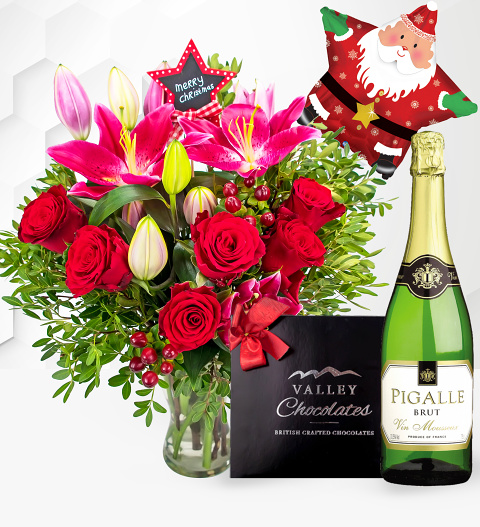 Sat 19 Dec 2020
Fresh flowers to send this Christmas
If you want to spoil friends, family and even clients this Christmas, you can't go wrong with fresh flowers. Here are some of the top choices to make them smile this festive season. Remember that both flowers and potted plants are suitable for all recipients.
White lilies
White blooms are the perfect fresh flowers for winter because they resemble that gorgeous white and fluffy snow we love so much. Lilies are known for their sweet perfume and they will certainly make any lucky recipient very happy.
Amaryllis
These flowers are available in different colours but, when it comes to the festive season, you should choose red fresh blooms. These blooms have lovely long stems and they are known for lasting long as well.
Peace lilies
The peace lily is one of the most popular types of fresh flowers for Christmas. These plants have lush green foliage and perfect white flowers. They also have an unusual tropical look about them that will certainly catch everyone's attention.
Orchids
Available in various colours, orchids are the longest lasting of all fresh flowers. They are also known for their elegance and they make extremely memorable gifts for the holidays.
Roses
Whenever in doubt, you can always go with roses. These fresh flowers have different meanings based on their colour. While red roses are associated with romance, you can turn them into a festive gift by pairing red roses with gold accessories, for example, to give it that holiday flare. White roses, like white lilies, resemble the beautiful snow that falls during this season. You can even pair red and white roses in a single bouquet. If you add some lush green foliage, this will create a gorgeous holiday bouquet of flowers.
These are just a few of the best fresh flowers from which you can choose for your friends and loved ones this year. Remember, to make your flower shopping experience that much easier, you can simply check out the section dedicated to Christmas flowers and gifts.