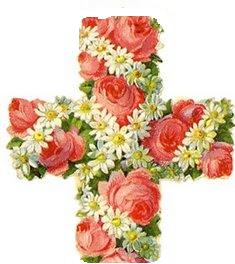 Thu 14 Jun 2012
Flower Health Benefits
We posted an article earlier explaining how flowers have been proven to improve peoples moods, but what about their health? Several types of flower can be consumed or used in different ways that boast notable health benefits, read on to find out how.
The fact that flowers are beneficial for your health has been largely over looked by medical science, but their uses are indisputable, here are some examples of popular flowers that have beneficial health uses:
·Begonias – Begonia flowers can be boiled in water with additional cinnamon, and can then be used as a body s cleanser that effectively cleans the skins pores of toxins.
·Jasmine – When boiled, Jasmine flowers can be used as for effective aromatherapy, which has been claimed by users to induce relaxation and calming effects, it can also be mixed into tea for similar effects.
·Marigold – Marigold flowers boast antiseptic and anti-fungal properties when boiled into tea and drank, or used with a wash cloth or sponge to apply directly once boiled and allowed to cool to a comfortable temperature.
·Hibiscus – When drank as a tea, Hibiscus has been known to have positive effects on sufferers of high blood pressure, as it helps to lower it.
Additionally, Honeysuckle, Nasturtium, Sunflowers, Chrysanthemums, and yarrow are a few other flowers which help to relieve the symptoms of cold and flu if drank as tea!
As I'm sure you now realise, flowers do more than look beautiful and have gorgeous aromas, they are also good for you!