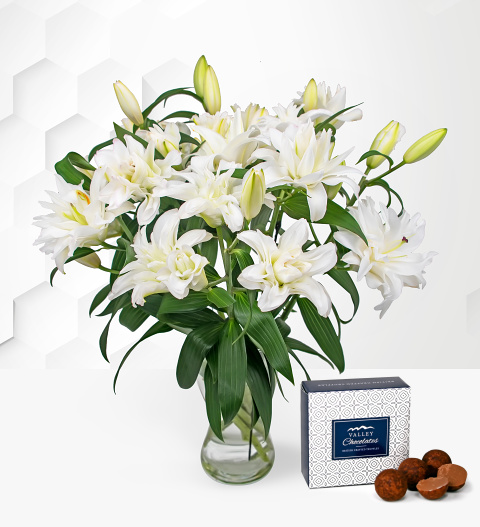 Thu 05 Nov 2020
Winter decorating ideas to transform your home
While the trees might be bare and there aren't many plants willing to brave the cold, you can still make your home as cosy and beautiful as can be with these winter decorating ideas. Remember, you don't need to spend a lot of money in order to create the desired effect.
Fireplace décor
It might be tempting to place flowers or wreaths above the fireplace but this is not ideal. The heat from those winter fires will dry out any natural flowers and foliage. Even artificial displays will become less than perfect due to the heat. Instead, why not keep your winter decorating light and simple by placing a few votive candles along the mantlepiece?
Simple centrepiece
The centrepiece on your dining room table does not need to be extravagant. In fact, there is something even more beautiful about simple designs. This is especially true in the case of winter decorating. Give the display some height by opting for a pedestal-type vase or holder. Add seasonal foliage along with accessories such as pine cones. These will help create that winter forest look. Top it all off with a few small white blooms.
Some extra comfort
During these colder months, it's all about comfort. Your winter decorating does not only need to be beautiful, but it can also prove practical. Strategically place throw cushions and fluffy blankets on or nearby seating areas. It will be so much easy for you to snuggle up and get warm if you are feeling chilly. Plus, it will give your home that cosy look and feel.
Front door décor
Don't forget about sprucing up the outside of your home too! Winter decorating can extend outside the home and many people love displaying seasonal wreaths on their entry door. Not only does it give your home more curb appeal, but also makes your guests feel that much more welcome when they visit.
Outdoor greenery
If you want to take your entry door décor to another level, you can place large planters on either side of the door and fill them with winter foliage or even small Christmas trees. These trees grow slowly and you can leave them outside throughout the year. When they are too large for your patio, you can plant them in your garden or even give them to a friend.
With these easy winter decorating ideas, you can transform your home and give it an elegant yet festive and welcoming vibe. Remember to stick to softer seasonal colours such as white, beige, brown, dark green or even dusty green. In some cases pale pink accents here and there will also look amazing.