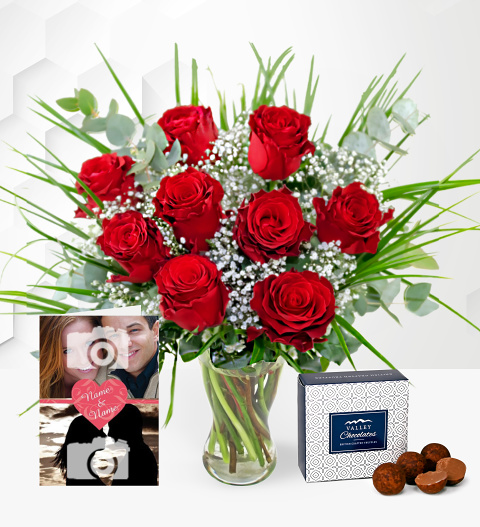 Sat 08 Aug 2020
Top fresh flowers associated with love and romance
When you want to send a bouquet to somebody you love and show them just how much you adore them, you can't go wrong with these fresh flowers. Each of these blooms has something unique and beautiful to offer as well as a different loving message to send.
Rose
Red roses are the number one choice for occasions like Valentine's Day and wedding anniversaries. This is because these fresh flowers are associated with passion and romance. They can be enjoyed all on their own or paired with filler flowers such as baby's breath to spruce up the texture and contrast of the bouquet.
Tulip
Tulips are known to send a message of perfection. So, if you believe that somebody in your life is perfect for you, these fresh flowers will make the ideal gift. Available in various colours, red is the most popular for romantic occasions.
Carnation
If you are looking for fresh flowers that will express your fascination and affection for somebody special but they will not break the bank, carnations are what you need! These are one of the most affordable flowers at your florist. Another benefit is the fact that they are also one of the longest lasting cut blooms. So, you can also be sure that you will get great value for money.
Orchid
Many will agree that thee is no bloom more luxurious and refined than the orchid. These flowers have a unique appearance and they are available in a wide variety of colours. While they can be used in bouquets as fresh flowers, they are most popular as potted plants. When you send this plant, the recipient will certainly feel pampered.
Peony
The peony is a highly sought-after bloom and the fact that it has a short bloom season makes it even more in demand. The elegance of these fresh flowers is emphasized by their sheer size and the almost limitless petals.
These are the most popular romantic blooms from which you can choose when you want to show somebody special how much you love them. Many of these fresh flowers can be displayed all on their own or you can pair them with one another or other flowers to create an even more impressive display of your affections.