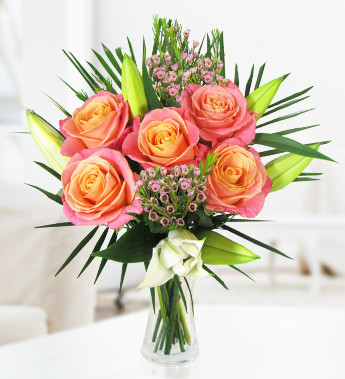 Thu 04 Aug 2016
Why you need to treat yourself to flowers
Fresh flowers can turn any frown upside down and they can warm even the coldest day. No matter your mood, stress levels, or the weather, a fresh bouquet gives you every reason to smile! Of course, you cannot expect people to send you flowers on a regular basis. Sure, you will most likely receive a bunch of birthday flowers, Valentine's Day flowers, and perhaps even flowers for Christmas. What about all those months in between? Well, this is when you need to take charge and spoil yourself!
When you treat yourself to flowers, it's quite an empowering and enjoyable feeling. Firstly, you have full control so you get to choose exactly what you want. If you don't like a particular type of flower or colour, then you can simply choose something else instead. You can do all the browsing yourself and choose the bouquet that you love most of all.
Another great benefit of buying flowers for yourself is that you know how much to spend. Just like buying a gift for somebody else, you can set a budget and stick to it. This is particularly handy when you shop for flowers online. Online florists offer shoppers high quality images of each bouquet along with a detailed description and the prices are also easy to find. You can even ask the florist to send you a smaller or larger bouquet depending on your budget. The larger version of the bouquet will include the same kinds of flowers and it will have a similar appearance. The only difference is that it will have more stems which creates a larger, fuller appearance.
Once you have placed your flower order online, you will also know when to expect the flower delivery. Whether at home or at work, you can let the florist know where to send them. When this day arrives, it gives you all the more reason to jump out of bed and begin your day! You can't help but listen extra closely for the sound of your doorbell, buzzer, or somebody knocking on the door! It's the anticipation that makes it even more worthwhile!
When your bouquet arrives, it's all yours to enjoy! Condition and display your flowers wherever you like and make the most of their beauty and perfume to improve your mood, reduce stress, and make you feel that much happier! They say that you need to love yourself and there's no better declaration of love than fresh flowers!