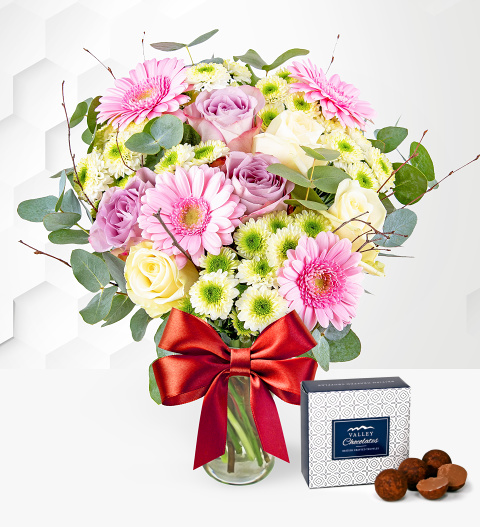 Wed 06 Jan 2021
January flowers to make them smile
If you know somebody who is celebrating their birthday in January, it's important to make sure that they feel special. Especially since many people are feeling the financial strain after the holidays. If you are looking for a special gift that won't break the bank, you should consider January flowers. Here are some great ideas.
Carnations for January birthdays
Every month of the year is associated with a different type of flower. There are two flowers associated with the month of January. These are the carnation and the snowdrop. The most popular of these January flowers are carnations since they are easy to find at your local florist during this time of year. According to legend, it is believed that when Mary wept for Jesus as he carried His cross, her tears hit to earth and carnations began to grow. For this reason, carnations are often associated with motherly love.
Colours and meanings
Different colours have different meanings. Light red carnations are associated with admiration while dark red ones symbolise deep love. White carnations send a message of purity and luck. Pink carnations are associated with gratitude. If you are not sure which colour to choose, you can always send a mixed bouquet with several colours.
More inspiration
If you are looking for even more inspiration for January flowers, you can always consider a bouquet inspired by the birthstone for the month of January. For this month, Garnet is the official birthstone and it is known for its dark red colour. For this reason, you can look for a bouquet that includes dark red blooms.
Remember, when shopping for January flowers or birthday blooms, you can always rely on your online florist for the best deals. You can choose a bouquet that suits the recipient as well as your budget. You can even include chocolates, a bright balloon and other extras to be delivered along with the fresh blooms.