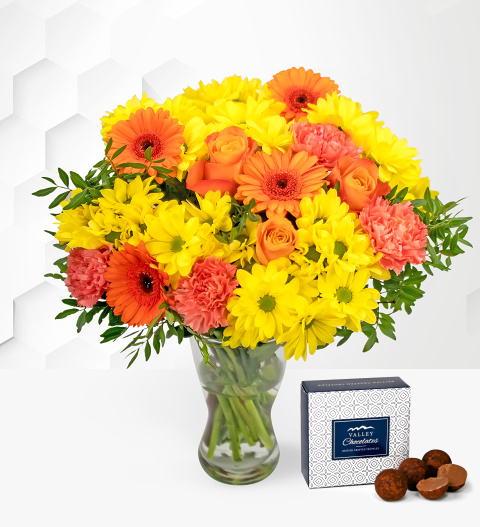 Thu 25 Jun 2020
Summer flowers for new summer traditions
This summer is sure to be different compared to the fun months to which we have grown accustomed. Most of our usual summer plans are no longer possible but this doesn't mean that you cannot make the most of the season. Here are some ideas to help you celebrate the season with summer flowers and possibly even start some new traditions.
For your home
If you have to spend most of your time at home, you want to make your home as beautiful and pleasant as possible. So, why not start the sunny season by decorating your home with fresh summer flowers? You can start a tradition by ordering a seasonal bouquet and continue to order this same bouquet every year to mark the start of summer.
Crafting
Summer flowers are not only great for decorating your home. You can also start a summer crafting tradition. If you have children, they might like to get involved too. You can let them create all sorts of pressed flower crafts and decorations. Floral art is fun for all ages. You can even teach them how to press and dry flowers.
Send flowers to a loved one
Just as much as you can benefit from ordering summer flowers for your home, so too can you spoil the ones you love with a fresh flower delivery. You don't have to wait for their birthday or another special occasion. You can order blooms online and have them delivered directly to the recipient just because. Each year you can send a bouquet around this time of year in memory of these difficult times and how much you care about your friend or loved one.
Don't let current circumstances ruin your summer plans. Even if you are not able to travel, you can still create your very own oasis by ordering beautiful fresh summer flowers or even a potted plant. A bright bouquet will help improve your mood, warm your home and make any time you spend at home that much more pleasant.