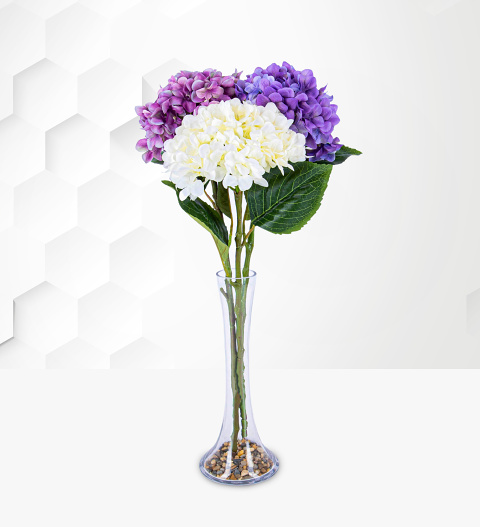 Sun 06 Jun 2021
Silk flower care and cleaning advice
If you have a silk flower bouquet in your home or at the office, it's important to take proper care of it. By following the right steps, you will keep your blooms looking their best for years to come. Your care routine should consist of prevention as well as cleaning. Here are some important tips to keep in mind.
Choose the right spot
First things first, before you consider silk flower care and cleaning, you need to choose the right spot for your bouquet. Keep these blooms out of the sun and away from any sources of heat since it will cause damage over time. Simple sun exposure, for example, will cause the petals to lose their colour.
Cleaning advice
Cleaning and dusting is an essential part of silk flower care. You want to dust your flowers regularly enough to ensure that they do not gather too much dust. The more dust, the more difficult it is to clean away. In many cases, light dusting on a regular basis will do the trick. Once dust builds up, you might need the help of some clean water to get into the more hard to reach spaces. You can also use a microfibre cloth to wipe away stubborn dirt. Do not use paper towels or cloths that leave behind residue.
Correct storage
If you are planning on storing a silk flower bouquet for any period of time, you need to make sure that you do so correctly. For example, you might have a bouquet that is designed for the festive season and you will only display it for one month each year. Before packing the bouquet away, make sure that it is clean and completely dry. Next, place the bouquet in a pillowcase or any other breathable material. Wrap it lightly and place your bouquet in a safe spot where there is no risk of it getting crushed.
With the help of these silk flower care and cleaning tips, your blooms will look their best for many years. This also means that you will get greater value for money out of your bouquet. Which is why it is worth investing in a high quality design rather than cheap artificial flowers.