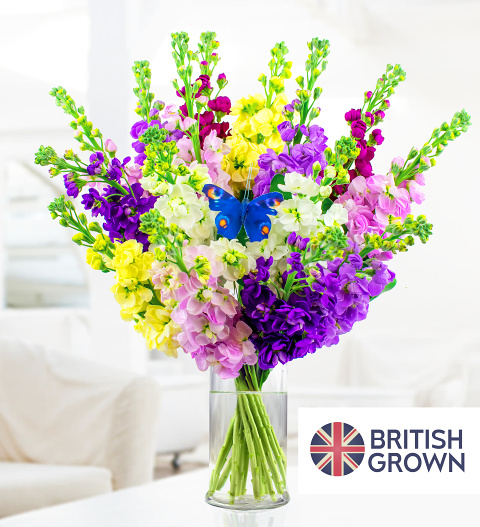 Thu 09 May 2019
Fresh flowers to chase away the loneliness
If you have never lived on your own before, this move can be quite a shock. As you pack up all of your belongings, you will begin to feel a mixed sense of excitement and possibly some anxiety. When you first settle in and everything is new, you might feel too excited to sleep. When you wake up the next morning, it's all still very new. It will usually take a few weeks for you to get used to your surroundings. Once the initial fascination is gone, the reality of living alone sets in and it can result in moderate to severe loneliness.
Fresh flowers
One of the best quick fixes is to order a bouquet of your favourite flowers. Fresh flowers are proven to boost the mood and evoke more positive emotions. When fresh flowers are delivered, they will have an immediate effect on the way you feel. Display this bouquet in the room where you spend most of your time so that it will have the most effect on your mindset.
Potted plants
Plants are known to last significantly longer than cut flowers. So, if you are looking for a way to liven up your living room, kitchen, bedroom or any other part of your home, you should consider potted plants. Make sure that you take note of the conditions offered by various locations within your new home. Different plants prefer different amounts of water, sun and different fertilising schedules. Some types of plants are particularly beneficial because they remove various impurities from the air and there are those that also help improve sleep. Better sleep can help lower stress and anxiety too.
House warming gifts
If you know somebody who has recently moved into their own place, it is a good idea to send them a gift to make their new place feel more like home. Fresh flowers, a plant or even a gift hamper are all excellent options for this very reason.
Remember, flowers and plants are great for adding that personal touch to your home. Not only do they look lovely but they make the space feel more welcoming. Colourful blooms and lush green foliage add a natural element to the room which is great for relieving stress and promoting a more positive attitude. Both of which are important if you want to avoid feelings of loneliness and depression.