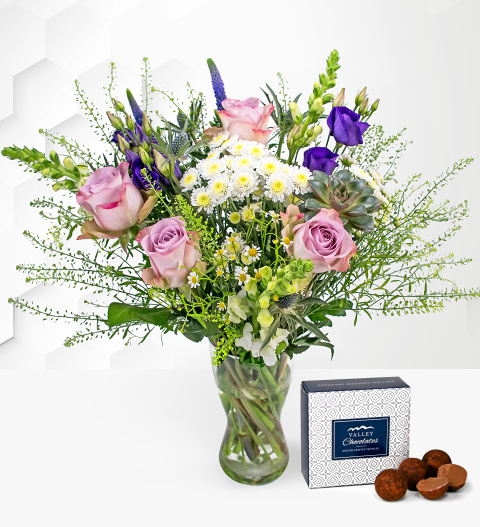 Tue 29 Dec 2020
Affordable flowers for New Years Eve
If you are looking for fresh and affordable flowers for your New Years Eve dinner, you are in luck. There are a number of excellent ways in which you can save money on your New Years décor simply by getting a little bit creative! Here are some tips.
Remove Christmas décor
While you may not want to take down your Christmas tree just yet, you might like to pack away other Christmas décor to make space for decorations that are a bit more elegant. So, instead of the red, white and green theme (for instance), you might like to opt for a white, blue and silver colour scheme. This means that you may not need to remove all of your decorations but you can pick and choose.
Transform festive flowers
If you are look for the most affordable flowers for New Years, look at the blooms that are already on display in your home. If you have a combination of white and red flowers, for example, you can remove the red blooms and create a smaller white bouquet instead. The red stems can be used to decorate another part of your home such as your bathroom or bedroom. You can also look for things to add to your bouquet such as sticks and pine cones. Now, instead of the usual brown accessories, you can pick up a can of silver spray paint and paint these accessories before adding them to the bouquet. For extra sparkle, wait for the paint to dry before applying a touch of glitter.
Sprinkle some snow
You can spruce up just about any white and silver arrangement by adding a dash of 'snow'. Look for white glitter and, if you like, you can add just a little bit of silver to the mix as well. Once your flowers are in place, gently sprinkle the glitter over the top. You will want to make sure that you protect your table with some newspaper before doing so. This will make it so much easier to clean up.
Add some lights
You surely have some fairy lights somewhere in your home, right? Well, these lights can add amazing sparkle to your New Years bouquets. They will transform the most affordable flowers into a sensational display simply by incorporating the element of light.
If you don't already have a bouquet to display in your home for New Years Eve, you can always search for affordable flowers online. Remember, just because these blooms are cheap does not mean that you can't class them up even more yourself. By adding a few finishing touches, you will find that they make an excellent addition to any home.